We can see COVID-19 as nature's counterattack, the last warning is given to humanity to save the future of this planet. COVID-19, Climate Change, Global Warming are all the issues that may end the earth. COVID-19 is the last warning by nature to inform us about the future.
The coming future will be the earth's end. Now, we are having two choices with us. We have to choose from saving our planet earth or selecting another planet for human settlement like Mars. Well, the first option is easy for us to do now, but not after 10 or 20 years in the future. We have very less time to save ourselves from nature's attack. So, this is the right time for the right action. So, you may ask me which steps can we take to protect our planet. But, we already know these all steps but we never take it seriously. This is a matter of concern. In the past 5-10 years, humans have received many warnings by nature, we ignored it. But, COVID-19 is going to be the last warning. We should not ignore this.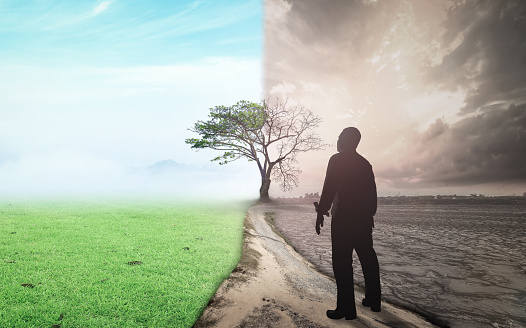 Don't think that why should I protect the earth, I will die in a few years. Instead, we can together follow all the steps to save the environment and the coming generations.
We will be facing these problems in the future-
SCARCITY OF WATER
POLLUTED AIR
POLLUTED FOOD [Means unclean food which has dust particles mixed with it]
GLACIERS WILL MELT, AS A RESULT, SEA LEVEL WILL INCREASE AND ISLANDS LIKE MALDIVES [Predicted to shrink in 2030] WILL SHRINK
GLOBAL WARMING [Excessive heating up of the earth's surface]
Actually, we know that Global Warming has started now. I am observing it. In Faridabad,[Indian City in Haryana] last year the maximum temp. in summers was around 44 but this year, the maximum temp. is around 48. So, we are seeing temperatures increasing in front of us. I wonder when we get out of discussing political issues and look for some ways to save the environment!!! If there is no earth, there will no humans, and ultimately, there will be no politics.
So, in the end, my request to all the people who are reading is to not consider COVID-19 as just a pandemic, but also nature's last warning.
I recommend you to watch this video. It portrays the exact way how the future of this earth is gonna be.